About Us
At Resound School of Music, we are passionate in our belief that anyone can excel in learning to play music. But having the wrong teacher or trying to do it alone can leave you feeling discouraged and wanting to quit. The key is finding a teacher who understands your needs and who truly cares about your long-term success. That's where we enter the story.
We started Resound in 2009 with a vision of providing the finest music instruction available from the comfort of your home. Over the years, our proven approach has helped hundreds of people just like you. But don't be mistaken; we're not your typical, stuffy music conservatory, nor do we ever want to be! Instead, we are the music school that was designed with you in mind. So really, this story isn't about us at all; it's about you.
---
Doing the Driving for You
Let's face it: your time is valuable. Whether you're a parent of young children, a career-minded professional, or a full-time student, you probably spend more time on the road than you would like.
Our goal is to make your life easier. One of the many benefits of taking lessons with Resound School of Music is that you don't have to look any further than your own home to find a great teacher. Rain or shine, we do the travelling for you so that you can reclaim your time and focus on the things that really matter.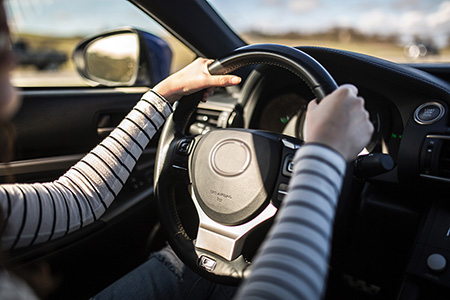 ---
Finding the Perfect Teacher
You are unique. That's why we match you with a teacher based on your goals, musical interests, personality, and learning style. Our free musical assessment allows us to pair you up with the teacher who will best suit your individual needs.
We hire only the very best teachers at Resound, accepting less than 5% of those who apply. All teachers possess a University-level education and have had a criminal record check conducted by the RCMP. This way you can rest knowing that the person we are sending has been thoroughly vetted – and that you and your children will be safe.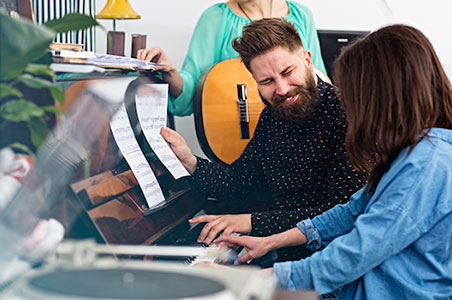 ---
Serving Our Community
We believe in giving back to the community. Through our partnerships with local schools and organizations, we work to provide opportunities for students to receive a music education that they might not otherwise have access to.
As part of our global initiative to fund the arts, we have committed to sponsoring a music program in the Spruceland Village in Kenya. We're passionate about making our mark on the global community. So as you enjoy learning to play an instrument, you can also enjoy the fact that you are providing the same opportunities to others!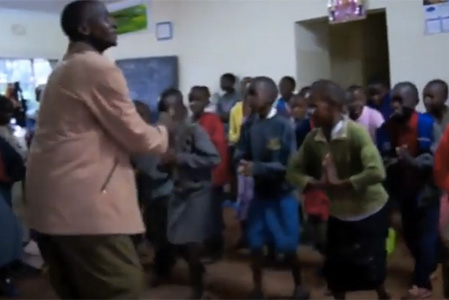 ---
Phil Barrow
Director
Phil discovered his own passion for music in his early teens when he began learning to play the guitar. He later attended the VCC School of Music where he studied jazz and contemporary guitar performance. Phil joined Resound School of Music as a guitar teacher in 2013 and has been the school's Director since 2014.
Taylor Morrison
Office Manager
Taylor is the friendly voice you speak to when you contact Resound, ready to help you with scheduling, billing, or any inquiries you might have. Coming from a very musical family, she played piano her entire childhood and is passionate about being part of Resound's mission to help others discover their love of music. Taylor and her husband raise their 2 beautiful children in Nanaimo B.C., where music of all genres is always being played, sung and danced to. Aside from her love of family and music, Taylor enjoys entertaining, Netflix, and fantasy football.
---
Request your free in-home consultation today!