Guitar Lessons
in Richmond
In-home guitar lessons for all ages and skill levels. Study with fun and experienced teachers from the comfort of your home.
In-Home Guitar Lessons in Richmond, BC
Learn to play the guitar with professional in-home guitar lessons in Richmond, BC. Lessons will cover the basics of playing the guitar, such as strumming, picking, chords, reading notes and guitar tabs, as well as soloing and improvising. Most importantly, you'll get to learn some of your favourite guitar songs so you can have fun playing real music!
Richmond Office
Please note that we do not teach guitar lessons at our office location. If you wish to schedule a free in-home consultation, please fill out our contact us form.
---
Guitar Lessons for All Ages and Skill Levels
Guitar lessons start from ages 5 and up. If you're a parent, we'll work with you to match your child with a guitar teacher who they will love. If you're an adult, we'll find you a teacher who will provide you with the guidance and direction to make progress much faster than you would on your own.
Also, if you're interested in playing a specific style of music, we've got you covered! Our instructors specialize in a variety of styles such as rock, jazz, blues, folk, pop, classical, and more.
---
Registration
Before registering for guitar lessons, we like to schedule a free consultation. It's an opportunity for us to get to know you first, and for you to ask any questions you might have before committing to classes. After the consultation, we'll work to assign you the best guitar teacher for your unique needs.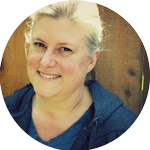 "My daughter has been taking guitar lessons with Resound and it has been an excellent experience. From the initial consultation to the actual lessons themselves, we couldn't be happier. She is progressing well and enjoying her lessons – the teacher is friendly, positive and encouraging!"
– Lisa Dewar
"Resound's system included a very well crafted intake interview. It was an enjoyable experience. This lead to us being paired with an amazing guitar instructor. Our child is autistic and the teacher is patient and a real joy to watch interact with her. We are thrilled."
– Debra Halbig
How It Works
Our 3-step assessment process makes it quick and easy to get started with guitar lessons.
Contact
Click the button below and fill out the form to request a free consultation.
Free Consultation
One of our friendly ambassadors will visit your home in Richmond to chat about guitar lessons.
Begin Guitar Lessons
We'll assign you the best teacher for your needs and schedule your very first lesson!
---
Frequently Asked Questions
What ages do you teach?
We teach both children and adults, ages 5 and up.
How often are the guitar lessons?
We schedule guitar lessons to recur on the same day and time each week, except for stat holidays and Winter Break.*

*You can view our school calendar here.
How do you choose your guitar teachers?
We pride ourselves on having excellent teachers. All our guitar teachers are vetted based on their experience, education, and most importantly, their ability to teach.

Lastly, before we schedule them for lessons, all teachers are subject to an RCMP criminal record check.
How much are guitar students expected to practice?
This answer can vary depending on the student and their goals. That being said, we recommend picking up the guitar once per day, even if it's for just a few minutes. You'll notice far more progress from shorter, regular practice sessions every day, than from longer practice sessions a few times a week.
---
Book your free consultation for guitar lessons!
Ready to take that next step?
If you live in Richmond area and are looking for guitar lessons, then contact us today! We're so confident in our process that if you try us out and are not completely satisfied with your first lesson, we'll refund you in full. Join the countless others who have discovered the Resound difference.