At-Home
Music Lessons
in Burnaby
In-home music lessons for all ages and skill levels. Learn from fun and experienced teachers from the comfort of your home.
Music Lessons in Burnaby, BC
We deliver quality in-home music lessons in Burnaby and New Westminster. Our professional music instructors come directly to you, offering convenience like no other music school. We serve the neighbourhoods of Brentwood, Lougheed Town Centre, Burquitlam, Deer Lake, Metrotown, Market Crossing, and Edmonds. Additionally, we also travel to New Westminster, including Downtown New West, and Sapperton.
Burnaby Office
Please note that we do not teach music lessons at our office location. If you wish to schedule a free in-home consultation, please fill out our contact us form.
---
Professional Music Lessons in the Comfort of Your Home
We offer private classes for piano, guitar, bass, drums, violin, and voice. Whether you are starting out with no experience at all, or preparing your child for an upcoming exam, we've got the right teacher for you. Our teachers offer lessons in a variety of styles ranging from classical to jazz, pop to rock, folk to blues, and many other contemporary and traditional music genres.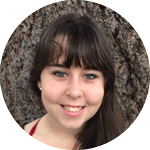 "Resound is an amazing school with an amazing Director, staff and teachers; mine who I adore and has taught me so much, making my dream in musical theatre more real than ever!! They are exceptional and I strongly recommend this school to anyone who has a love for music."
– Mandy Lockhart
"Highly recommended. Our daughter's piano teacher is phenomenal. He's gentle and patient, yet knowing when to push further. Couldn't imagine getting lessons from anyone else."
– Ted Jardine
Meet Our Teachers
We take pride in having the highest quality local music instructors in Burnaby, BC. All our teachers have a university-level education in music or equivalent, and we hire less than 5% of teachers who apply. To ensure both you and your children's safety, we've also conducted a thorough criminal background check on all our instructors through the RCMP.
For our full list of teachers, visit our teacher page.
---
Request your free in-home consultation today!
If you're looking for music lessons in Burnaby and New Westminster, we'd love to serve you. We're so confident in our process that if you're not completely satisfied with your first lesson, we'll refund you the full cost of your lessons with us. Join the countless others who have discovered the Resound difference. Book for no-obligation consultation in your home today.
We would love to hear from you!