At-Home
Music Lessons
in Coquitlam
In-home music lessons for all ages and skill levels. Learn from fun and experienced teachers from the comfort of your home.
Music Lessons in Coquitlam,
Port Coquitlam, and Port Moody
Resound School of Music is a top choice for families looking for at-home music lessons in Coquitlam, Port Coquitlam, and Port Moody. For years, our school has strived to bring you the highest quality music lessons from the comfort of your home. We serve the entire Tri-City area, including Austin Heights, Malliardville, Burquitlam, Eagle Ridge, Coquitlam Centre, Burke Mountain, and Westwood Plateau.
Coquitlam Office
Please note that we do not teach music lessons at our office location. If you wish to schedule a free in-home consultation, please fill out our contact us form.
---
Professional Music Instruction from the Comfort of Your Home
We teach private music lessons in Coquitlam and surrounding areas for guitar, piano, drums, bass, violin, and voice (singing). We teach students ages 5 and up, including adults of all ages. So regardless of your age or skill level, we've got the right teacher for you. Our staff teaches a diverse array of styles and genres including pop, rock, jazz, classical, folk and many more.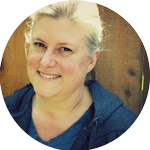 "My daughter has been taking guitar lessons with Resound and it has been an excellent experience. From the initial consultation to the actual lessons themselves, we couldn't be happier. She is progressing well and enjoying her lessons – the teacher is friendly, positive and encouraging!"
– Lisa Dewar
"Resound's system included a very well crafted intake interview. It was an enjoyable experience. This lead to us being paired with an amazing guitar instructor. Our child is autistic and the teacher is patient and a real joy to watch interact with her. We are thrilled."
– Debra Halbig
Meet Our Teachers
At Resound, we are very selective about teachers we hire. We look for teachers who not only possess the ability to play their instrument, but who are also passionate about teaching! All our instructors have a University level education or equivalent and have a criminal record check conducted by the RCMP. This way you can rest knowing that your teacher has been vetted according to the stringent hiring practices and that you and your family will be safe.
For our full list of teachers, visit our teacher page.
---
Request your free in-home consultation today!
If you want music lessons in Coquitlam, Port Coquitlam, or Port Moody for guitar, piano, voice, or drums, then look no further. Fill out the form below to request your free in-home consultation today.
We would love to hear from you!