Online Music Lessons
Learn to play your favourite musical instrument online through live coordinated online video lessons. Study with fun and experienced teachers from the comfort of your home.
It's Never Been Easier to Learn Your Favourite Musical Instrument
With online music lessons, you can access the finest music education, wherever you happen to live. Learn from fun and experienced teachers through live video classes on your computer or mobile device. So whether you're away travelling, or practicing safe distancing from others, online music lessons provide the perfect solution to help you pursue your musical aspirations.
---
Lesson Options
Online music lessons are available for the following musical instruments.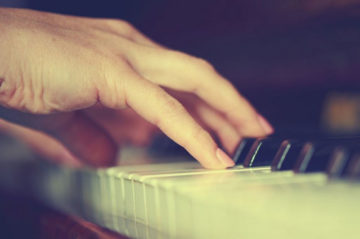 From classical to pop, and everything in between. Take lessons on your own piano or electric keyboard.
Pick and strum your way to the top. Learn to play on your acoustic, electric, or classical guitar.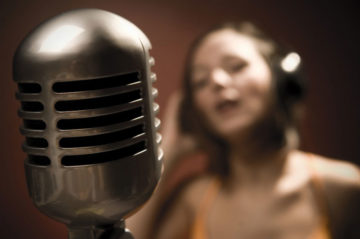 Study with your very own vocal coach and take your singing skills to the next level. Classes in all styles.
Electric bass lessons. Whether you're a beginner or mastering advanced techniques, we've got a teacher for you.
Behind every great band is a great drummer. Learn on your own drum kit in the comfort of your home.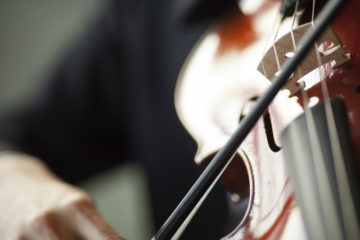 Violin or fiddle lessons. From the basics to the most exquisite bowing techniques, we've got you covered.
---
How It Works
Our 3-step assessment process makes it quick and easy to get started with online music lessons.
Contact
Click the button below and fill out the form to request a free consultation.
Free Video Consultation
We will set up a video call with you to discuss your interest in music lessons.
Begin Online Lessons
We'll assign you the best teacher for your needs and schedule your very first lesson!
Fighting COVID-19
We believe that together we can prevent the spread of illness in our communities. To do our part, we're offering all new clients 50% off their first month of online music lessons during the outbreak of the COVID-19 pandemic.
What Our Clients Are Saying
"Highly recommended. Our daughter's piano teacher is phenomenal. He's gentle and patient, yet knowing when to push further. Couldn't imagine getting lessons from anyone else."
– Ted Jardine
"I've been taking lessons with Resound for over a year, and in that time my skill and love of music have grown astronomically. Their staff are exceptional without fail, and they adapt to my specific needs as a student."
– Cole Smuland
"Resound's system included a very well crafted intake interview. It was an enjoyable experience. This lead to us being paired with an amazing guitar instructor. Our child is autistic and the teacher is patient and a real joy to watch interact with her. We are thrilled."
– Debra Halbig
---
Helpful Articles
Your health and safety is our number one priority at Resound School of Music, and we have been taking the
We will soon be hosting our school's first online music recital, and since this will be our very first attempt
It's been nearly month since Resound School of Music switched to online music lessons in response to the COVID-19 pandemic.
---
Book your free consultation today!
To learn more our about online music lessons, contact us today using the button below. Once you submit your request, we will contact you in 1-2 business days to set up your lessons. We offer a 100% risk-free customer happiness guarantee, so if you are not completely satisfied we will refund you the full cost, no questions asked.