Violin Lessons
in Your Home
In-home violin lessons for all ages and skill levels. Study with expert violin and fiddle instructors from the comfort of your home.
At-Home Violin Lessons in Metro Vancouver
We provide professional violin lessons in Metro Vancouver and surrounding areas. So whether you're a complete beginner, or have already been playing for many years, our violin teachers are equipped to get you where you want to be. So book your free consultation today!
---
Violin Lessons for All Ages
We teach students ages 5 and up. We offer violin and fiddle lessons in a variety of different styles, such as classical, jazz, pop, rock, and more.
Lessons will cover a wide variety of musical topics, including proper technique, sight-reading, theory, rudiments, performance, and expanding musical repertoire. In addition, we also provide instruction to those who are interested in moving up Royal Conservatory grade levels and preparing for examinations.
---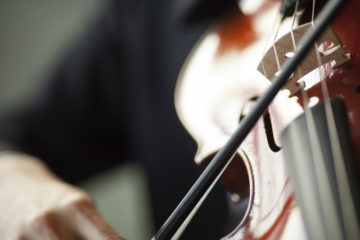 How to Register
Before we assign you a violin teacher, we'd love to meet with you for a free in-home consultation. The consultation is an opportunity for us to get to know you better, and for you to ask any questions you might have before committing to violin lessons. Based on this information, we will select the ideal instructor for you.
To request your free consultation, click the link below or call our office at (604) 574-0406.
---
Locations We Serve
Having violin lessons in your home is the perfect solution for busy families. We have been providing professional music instruction in our student's homes since 2009. Below is a list of all the locations we currently serve.
For more information and to request a free consultation, simply click the link below and fill out the form.
---
"I've been taking lessons with Resound for over a year, and in that time my skill and love of music have grown astronomically. Their staff are exceptional without fail, and they adapt to my specific needs as a student."
– Cole Smuland
"Resound's system included a very well crafted intake interview. It was an enjoyable experience. This lead to us being paired with an amazing guitar instructor. Our child is autistic and the teacher is patient and a real joy to watch interact with her. We are thrilled."
– Debra Halbig
---
Book your free consultation for violin lessons!
We offer a 100% risk-free customer happiness guarantee. If you are not completely satisfied with your first lesson, we will work with you to assign you a new teacher at no additional cost. So if you try us out and decide Resound is not the right fit, then we will refund you for your first month of lessons, no questions asked.
Contact us to book your free in-home consultation today.