Voice Lessons
in Your Home
Study with a trained vocal coach and take your singing skills to the next level. Voice lessons for all styles from the comfort of your home.
At-Home Voice Lessons in Metro Vancouver
Improve your singing abilities with professional voice lessons in Vancouver, BC. Lessons will cover proper vocal technique, warmups, exercises, and live performance. Whatever your goals are, our vocal coaches are well equipped to get you where you want to be.
---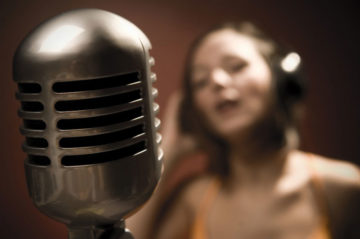 Professional Singing Lessons for All Ages and Skill Levels
We provide classes for both adults and children ages 5 and up. If you're a parent, we'll assign a voice teacher who is best suited to your child's age and skill level. For adult students, we'll work to match you with a teacher who specializes in your favourite style of music.
Our instructors draw from a variety of styles, so whether you enjoy classical, jazz, pop, or rock, we're sure to have the right teacher for you.
---
Registration
Before we assign you a teacher, we'd love to meet with you for a free in-home consultation. The consultation is an opportunity for us to get to know you better, and for you to ask any questions you might have before committing to voice lessons. Based on this information, we will select the ideal vocal coach for you.
---
Our Locations
We've been providing in-home singing lessons in Vancouver since 2009. If you're a busy person, then having lessons in your home is the perfect solution for you! Below is a list of our service areas.
If you see your city is on this list, then we'd love to hear from you! Contact us today to request your free-in home consultation. Simply click the link below and fill out the form to reserve your appointment.
---
Frequently Asked Questions
What ages do you teach?
We teach both children and adults, ages 5 and up.
How often are the voice lessons?
Once per week works best for most students. We schedule voice lessons to recur on the same day and time each week, except for stat holidays and Winter Break*.

*You can view our school calendar here.
How do you choose your voice teachers?
We pride ourselves on having excellent instructors. All our vocal coaches are vetted based on their experience, education, and most importantly, their ability to teach.

Lastly, before we schedule them for lessons, all teachers are subject to an RCMP criminal record check.
How much are students expected to practice?
We always tell students that the true growth happens in between your lessons when you make to work on what your teacher has assigned you. To make any meaningful progress as a singer, we recommend that you set aside a regular time each day to devote to practice. It's important that you keep it consistent, as you'll notice far more progress from shorter, regular practice sessions every day, than from longer practice sessions a few times a week.
How much do voice lessons cost?
Pricing for voice lessons varies based on lesson length. For a full list of our tuition plans, visit our pricing page here.
Will I have to purchase my any method books?
Method books are an additional cost, and can be purchased online or at your local music store. Speak with your voice teacher about this, as they may recommend a particular method book based on your specific goals and interests.
Do you recommend I purchase a piano?
Although not mandatory, having your own piano or electric keyboard can be very handy for vocal warmups and exercises, as well as for accompanying. Please speak with your teacher about this to see if purchasing an instrument would be beneficial for your musical education.
Do you host any recitals?
Yes! We host 2 music recitals each year; one winter and one summer concert.

For more information about our recitals, click here.
---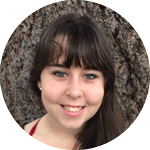 "Resound is an amazing school with an amazing Director, staff and teachers; mine who I adore and has taught me so much, making my dream in musical theatre more real than ever!! They are exceptional and I strongly recommend this school to anyone who has a love for music."
– Mandy Lockhart
"I've been taking lessons with Resound for over a year, and in that time my skill and love of music have grown astronomically. Their staff are exceptional without fail, and they adapt to my specific needs as a student."
– Cole Smuland
---
Schedule a free consultation for voice lessons!
If you are in Vancouver, BC and looking for voice lessons, then contact us today!
We offer a 100% customer happiness guarantee. If you are not completely satisfied with your first lesson, we will work with you to assign you a new teacher at no additional cost. If you try us out and decide Resound is not the right fit, then we will refund you for your first month of lessons, no questions asked. It's completely risk-free!
Contact us to book your free in-home consultation today.